Tuesday, June 18th, 2013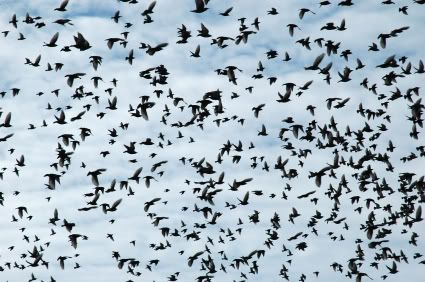 Birds that gather in large flocks are more difficult to manage than a few pest birds landing and nesting on your property. There are many methods to deter birds but when you have a large group the situation can become overwhelming. At this point you should consider flock reduction. The best way to reduce a flock is by utilizing professional trap and release methods. While bird spike, electrical track systems or netting, will deter birds and keep them from nesting and roosting in treated areas, but then you will most likely be dealing with a large group of displaced homing birds.
The Super Talon Ultra Net Launcher is a humane method of trapping the birds in order to release them in a more appropriate environment. The net launcher uses compressed air cartridges to launch a weighted net up to 60 feet. The two inch mesh used with the net launcher can be used to trap any size bird. It comes complete with a carrying case and all necessary components and it can be re-used over and over.
Consider using trapping methods to get rid of birds on your property. There are professional services that will perform the actual trap and release of birds for you. Give us a call and we will help you choose the right trapping device and connect you with a professional trapper in your area.
Keep birds away from your property!