Friday, June 14th, 2013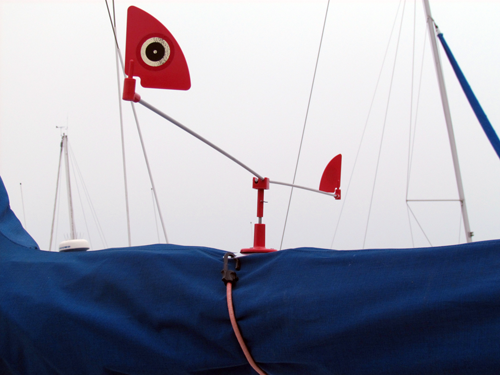 Large Birds, like crows, seagulls, pigeons, raptors and cormorants, enjoy landing and perching in inconvenient places. These pest birds create a mess and sometimes cause damage and health issues by pooping. Some of these areas are unique either because of the small surface area or it's an area with foot traffic, so unique solutions are required to get rid of birds in these areas.
The Repeller 360° is perfect bird deterrent for boats, docks, canvas, light posts, air conditioning units, signs, rooftops and many other areas that are small in diameter, made of unique materials or on slanted areas. Made of durable stainless steel, the Repeller 360° is attached to a UV protected polycarbonate base that spins continuously in the wind. The arms extend up to 6 ft. in diameter and have a reflective predator eye at each end. As the Repeller 360° turns, the constant movement creates confusion and the predator eye scares birds, causing them to avoid the area.
The Repeller 360° locks into place with a patent pending clip to prevent loss in high winds. It is very easy to install and you can choose from a variety of bases, including the sandbag base, boat base or railing mount, to secure your Repeller 360° where it is needed to keep birds away.
Eliminate unsightly messes and stains! Get rid of birds!
The Repeller 360° is manufactured by Bird-B-Gone in the USA!