Keep Birds Away: Bird Control for Property Managers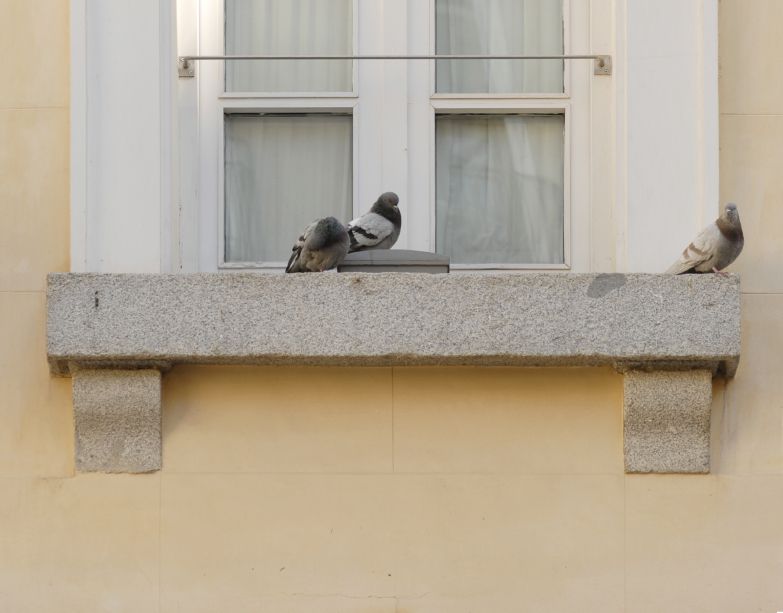 Unhappy tenants create unhappy property managers. As a property manager it is your responsibility to upkeep the property so the tenants are happy and for the longevity of the property. When birds are sitting, pooping and nesting on roofs, canopies, window seals, balconies, in trees and other areas, it creates a mess that visually unappealing and damaging in some cases. It also poses health risks for your tenants and employees and legal risks for property owners.
Bird Control is necessary for property managers. Depending on the type bird you are dealing with and where they are located on the property, there are several solution possibilities to keep birds away. Bird Jolt Flat Track™, Bird Spikes and Bird Slope™ are a few options for property managers when it comes to getting rid of birds and maintaining your property.
Bird Jolt Flat Track is a low profile electrical track system that gives off a slight shock when birds land on the surface of the strip. The shock will not harm the birds; it will condition them to stay away from the treated area. Flat Track is now available in several colors: clear, black, gray, stone, Terra Cotta and red.
Bird spikes are a physical bird deterrent used to prevent larger birds, like seagulls and pigeons, from landing and nesting. The spikes will not harm the birds or humans. The spikes simply create an uneven surface making it impossible for the birds to land in a particular area. Bird Spikes come in a stainless steel or plastic. Depending on the width of the ledge, roofline or problem area, you can choose 3", 5" or 8" stainless steel spikes and 3", 5" or 7" plastic spikes.
Bird Slope keeps birds of all types and sizes from perching and roosting on ledges, beams, eaves and other 90° angle areas. Slope extenders are available for ledges up to 10" wide and end caps ensure birds don't find their way behind the slope.
Keep your tenants safe and happy and your property clean! Use bird control products to keep pest birds away from your property!