Monday, July 26th, 2010
From People:
Kings of Leon Concert Shut Down by Pigeon Poop
By Stephen M. Silverman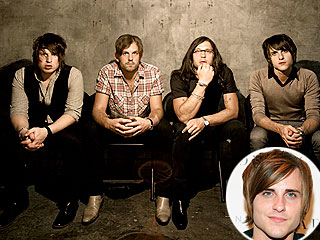 Sunday July 25, 2010 09:50 AM EDT
Three songs into their St. Louis concert Friday night, the Kings of Leon had to shut down the show on account of some unexpected accompaniment that CNN pins on "pooping pigeons."
"Jared [Followill, the band's bassist] was hit several times during the first two songs," said Andy Mendelsohn of Vector Management. "It's not only disgusting – it's a toxic health hazard. They really tried to hang in there."
The dirty birds were reported to have been lurking in the rafters of the Missouri city's Verizon Amphitheater and launching their aerial attack during the band's opening number, "Closer." Followill, 23, got it in the face.
From Bird-B-Gone:
Amphitheater's can be very inviting for pigeons and other birds as lighting and sound equipment in rafter areas provide plenty of high perches to sit or roost on… and when the birds get hungry, they have concert goers to thank. Beyond being a hazard for entertainers or anyone else below rafter areas, bird droppings can corrode building materials and ruin equipment. Cleanup of bird droppings in high profile areas can run maintenance costs into the thousands.
Something as simple as bird spikes could have helped to prevent this unfortunate scenario, leaving a disgusted band, and thousands of disappointed concert goers. It's always best to tackle a bird problem as soon as it is noticed, that way the birds won't become territorial and will be easier to move on.  There are bird control professionals across the nation who can help with pest bird problems in commercial, residential or industrial areas. If you have a bird problem, and need help or advice, call Bird-B-Gone, Inc. Bird-B-Gone has a network of authorized installers – bird control professionals in your area that can help do everything from clean-up to installation of products to keep birds away. Bird-B-Gone has a complete line of effective and humane bird control products to choose from. Visit http://www.birdbgone.com or call us at 1-800-392-6915, our Bird Control Engineers are here to help. We even work with an Ornithologist to help tackle the toughest "bird jobs".